Dan Parry Memorial Fundraiser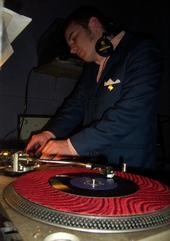 Something near and dear to us, on Friday, April 16 friends have organized a scholarship fundraiser at The Globe in Chicago to honor the late Dan Parry. Dan was one of those guys that everyone knew, he touched a lot of people and did a lot for a scene that really needed a kick in the ass. Wish we had a picture from the last night we rode home from In The Spirit – Dan asks JJ to be careful because the records in the box are worth more than the scoot… we still rode like assholes. Who would have guessed life could be so short?
We hope this is a night to make Dan proud – money is being raised to fund a scholarship for aspiring EMTs, Paramedics, and Firefighters in Chicago. Training for any of these trades requires a serious commitment, physically and financially, and the Dan Parry Memorial Scholarship seeks to make it easier for those who want to pursue their dreams of service. We need more of this.
JJ will be spinning, along with Eric from MODchicago and Ben from Windy City Soul Club/Rare $oul Millionaires. Expect to hear plenty of Dan's favorites as we toast a guy who left too soon and remains dearly missed.  All are welcome, please spread the word. RSVP on facebook.
classic Dan Parry spin from the ITS nites right here.
The Globe Pub
1934 West Irving Park Road
Chicago, IL 60613-2408
(773) 871-3757
8pm – 2am
Tags: dan parry, in the spirit, memorial, scholarship