Mods and Rockers Back at IMS
For the second year running, MayDay SC has been asked to bring some class to Ton Up Chicago's Mods v. Rockers booth at 2011's IMS, opening this Friday.  Come check out vintage scoots (and Ton Up's collection of British steel) this weekend and all the other gear IMS offers.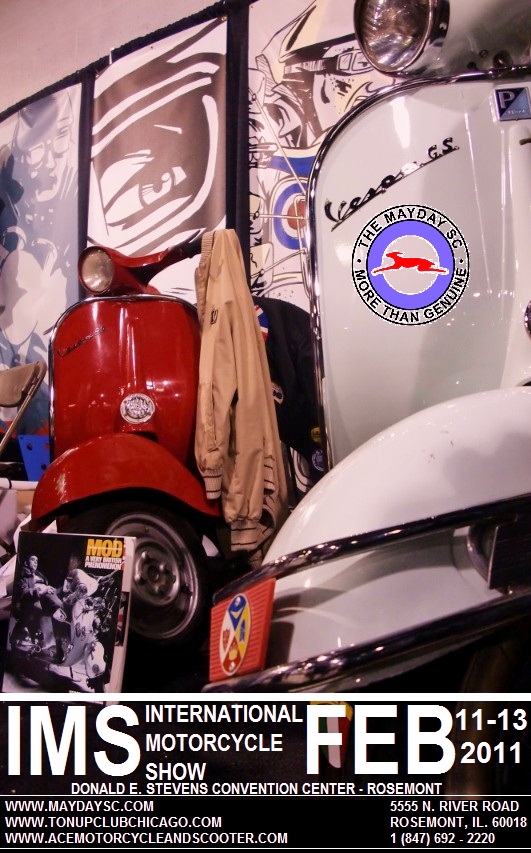 We'll be at IMS every day, on Friday from 3p – 9p; Saturday from 9a – 9p; Sunday from 9a – 5p.
And If you're here for the British bikes, check out Ton Up's Motorcycle Mania on Saturday, Feb. 12. You didn't hear it from us…
Tags: ims, ton up chicago