Tuesday, October 20th, 2009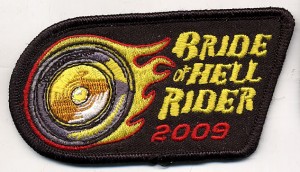 This Saturday (Oct 24th) is Ton Up Chicago's Annual Halloween Bash!
2pm – 5pm
Delilah's – 2771 N Lincoln Ave, Chicago
Hell Rider / She Devil Motorcycle Show Costume Contest.
$5 Entry Fee (Includes Limited Edition Jacket Patch); $100 Cash Prize for Best Costume & Bike.
5:30pm – Hell Ride to the Haunted Mausoleum.
7pm – Midnight
Bottom Lounge – 1375 W Lake St, Chicago
Fish & Chips Dinner Buffet $10
Featuring the Girls Gone Bad Biker Chick Film Festival: She Devils on Wheels (1968) - Mini Skirt Mob (1968) - Hell's Belle's (1970)
These Films will make your eye's BLEED…