Saturday, November 6th, 2010
Calling all scooterists then and now… it's officially parka weather, and time for our end-of-season party.
Late Bar's fantastic weekly The Merge hosts a reunion for all classic Chicago scooter clubs with Spirit of '86.  We got a cream of the old school mod crop DJing their favorites all night, featuring Allez Cat legends Rob the Mod, Aret, Tommy Riviera, Lady J, and Mike Park!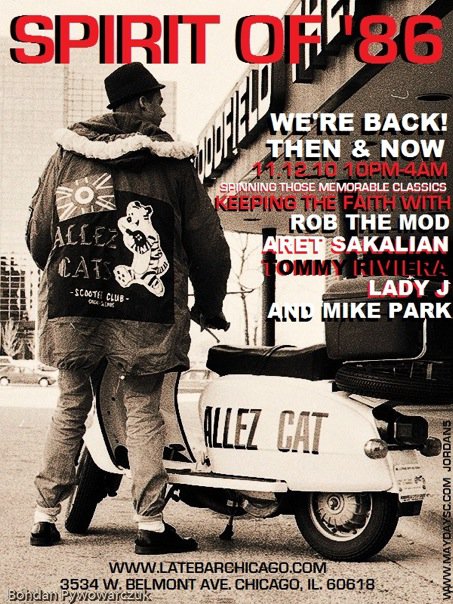 It's free, and the party kicks off at 10pm.  We go till 4am!  No excuses (flat tire, seized piston, basketcase electric problems) – just pull the parka out of storage and shine up your loafers.  See you there!!
Late Bar
3534 W Belmont Ave
Chicago, IL 60618
(773) 267-5283