Posts Tagged 'mods'
Saturday, February 20th, 2010
Day 1 of IMS at the Stevens Convention Center in Rosemont was a blast! The Mods v. Rockers booth looks boss, thanks to the hard work of Ton Up Club Chicago. We'll be here all weekend long, so come out and stop by. Head over to the gallery and check out the pics as we set up for the big event.
And see you at Cobra tonight for CBH's monthly reggae and soul party.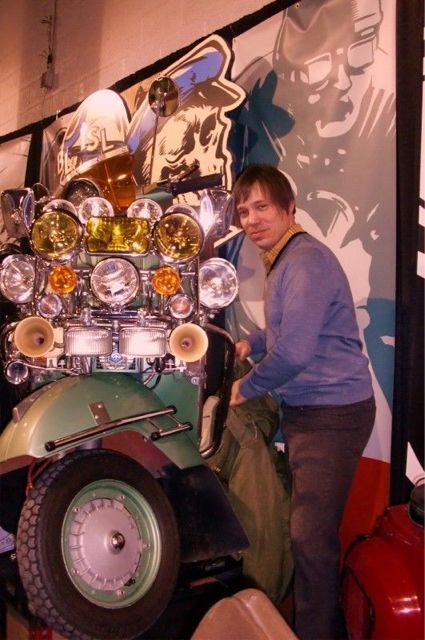 Friday, January 15th, 2010

Get in the Gallery, cos Jordan put up a ton of pictures from the January edition of the Windy City Soul Club… gotta admit, there were more people there than we realized! Lots of familiar faces in the pictures, some dancing right alongside the MayDays… didn't know it! It was that kind of night.
More pics here courtesy of NBC 5. Wow! TimeOut Chicago returned the favor… NBC covered the event as well, very nice.
Up next: January 22, Don't miss JJ and Ben guest DJing with at Jay Wells' fantastic soul monthly at the fantastic Whistler. This party happens the fourth Friday of every month, and you shouldn't miss a single one.
Next WCSC night will be the first Friday in February, 2/5/2010, and still at the Empty Bottle. Doors at 10pm (although you can certainly arrive earlier, JJ starts spinning popcorn and rnb sounds around 9:30 to get the vibe going), on $5.
The Whistler
2421 North Milwaukee Avenue
Chicago, IL 60647
(773) 227-3530