Posts Tagged 'soul'
Saturday, December 19th, 2009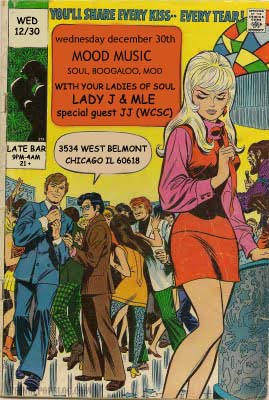 The Ladies of Soul – Lady J and MLE – are back together, bringing their 45s to the brand new Late Bar on New Years Eve Eve, Dec. 30th.  JJ will be on hand as well, and we're sure Dave Roberts will spin a few.
Don't forget, Late Bar goes til 4am!
Late Bar
3534 W Belmont Ave
Chicago, IL 60618
Just a block or so past the Belmont Blue Line stop, so no excuses this time!