Tuesday, July 6th, 2010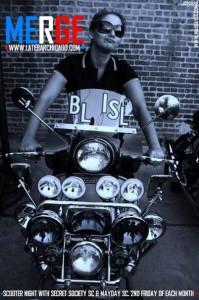 Busy week in Chicago… find us at Late Bar on Wednesday, July 7 for Mixtape Meltdown and Chuck Wren's ALL 80s SKA NITE, with the debut of the new HEAVY MANNERS 12″ single, their first new recordings since the early 80s! Late Bar also has tickets to giveaway for Saturday's debut from The Crombies.
Friday night, July 9, Secret Society Scooter Club leads us all back to Late Bar for the first monthly scooter night – part of the weekly Merge celebration.  Inaugural DJs include Lady J, MLE, Aret, and JJ.  Should be more Crombies  / Mustard Plug tickets to giveaway too! Ride meets at 9:45pm at New Wave Coffee in Logan Square, embarking at 10:30 for an hour long city ride ending at Late Bar.
Saturday, July 10, is the day live 2 Tone returns to Chicago, with The Crombies hitting the stage at Beat Kitchen in support of Mustard Plug.  Don't miss it – buy tickets online now! They're only $12, you get 4 bands, more Chuck Wren, it's 17+ and starts at 8:30pm.
Late Bar
3534 W Belmont Ave
Chicago, IL 60618
(773) 267-5283
Beat Kitchen
2100 W Belmont Ave
Chicago, IL 60618
(773) 281-4444
New Wave Coffee
Milwaukee Ave & Logan Blvd
Chicago, IL 60647
(773) 489-0646