Windy City Soul Club Nov. 19
The last two WCSC nites have been nuts… if you haven't been, check the Gallery for photos from J5. Don't miss November 19 at Empty Bottle!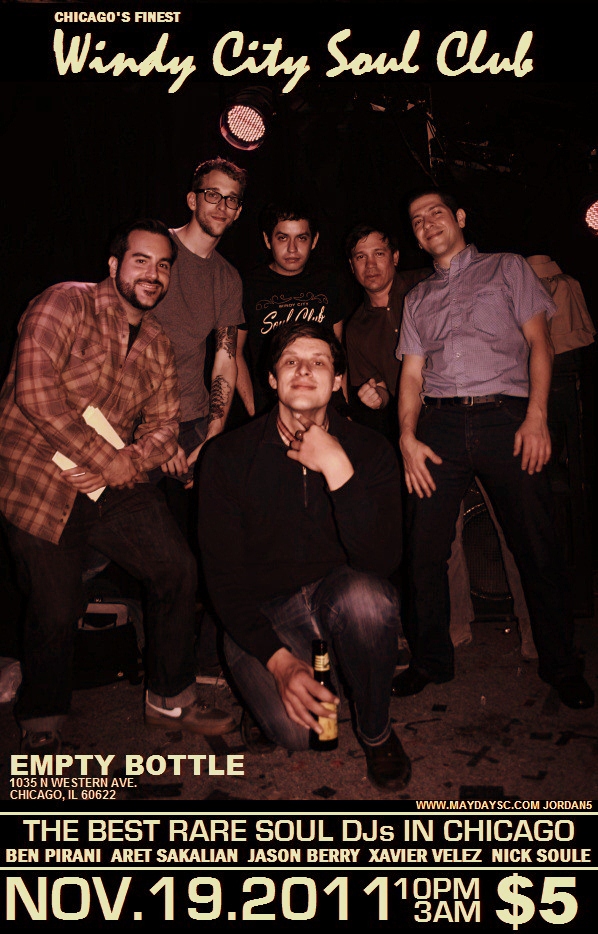 And if you haven't heard, the boys are bringing rare soul to Logan Square Auditorium for New Years Eve!
Tags: 45s, empty bottle, talc, wcsc