You've Been Gone Too Long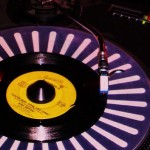 Good times last Friday with WCSC… lots of feet on the floor and talc in the air. That's just the way we like it. Jordan brought his camera, so head over to the Gallery and see if you can find yourself!
Windy City Soul Club returns to the Empty Bottle on May 28.
Tags: wcsc, windy city soul club